Here at Vibrant Health, we believe health is an inside job, unique to you. After all, you're one-of-a-kind and your needs are complex – that's why your supplements should be too.
To celebrate all of the beautiful complexities of our lives, over the next few months we're going to be highlighting individuals in our community – taking a peek into the behind-the-scenes of their work life, wellness rituals and all the wonderful things that make them who they are.
In this month's Vibrant Health series, we got to catch up with Boston-based Registered Nurse and Holistic Health Coach Kristen Reed. As the Founder of Nursing Your Way to Wellness, Kristen is on a mission to help you take better care of yourself in all aspects of wellness – from mindfulness to nourishing your body with wholesome foods.
In this inspiring interview, we chat with Kristen about what foods you'll find in her lunchbox, her go-to self-care practices, and how you can support the frontline during the Pandemic. We hope you enjoy our series…and remember, keep being you!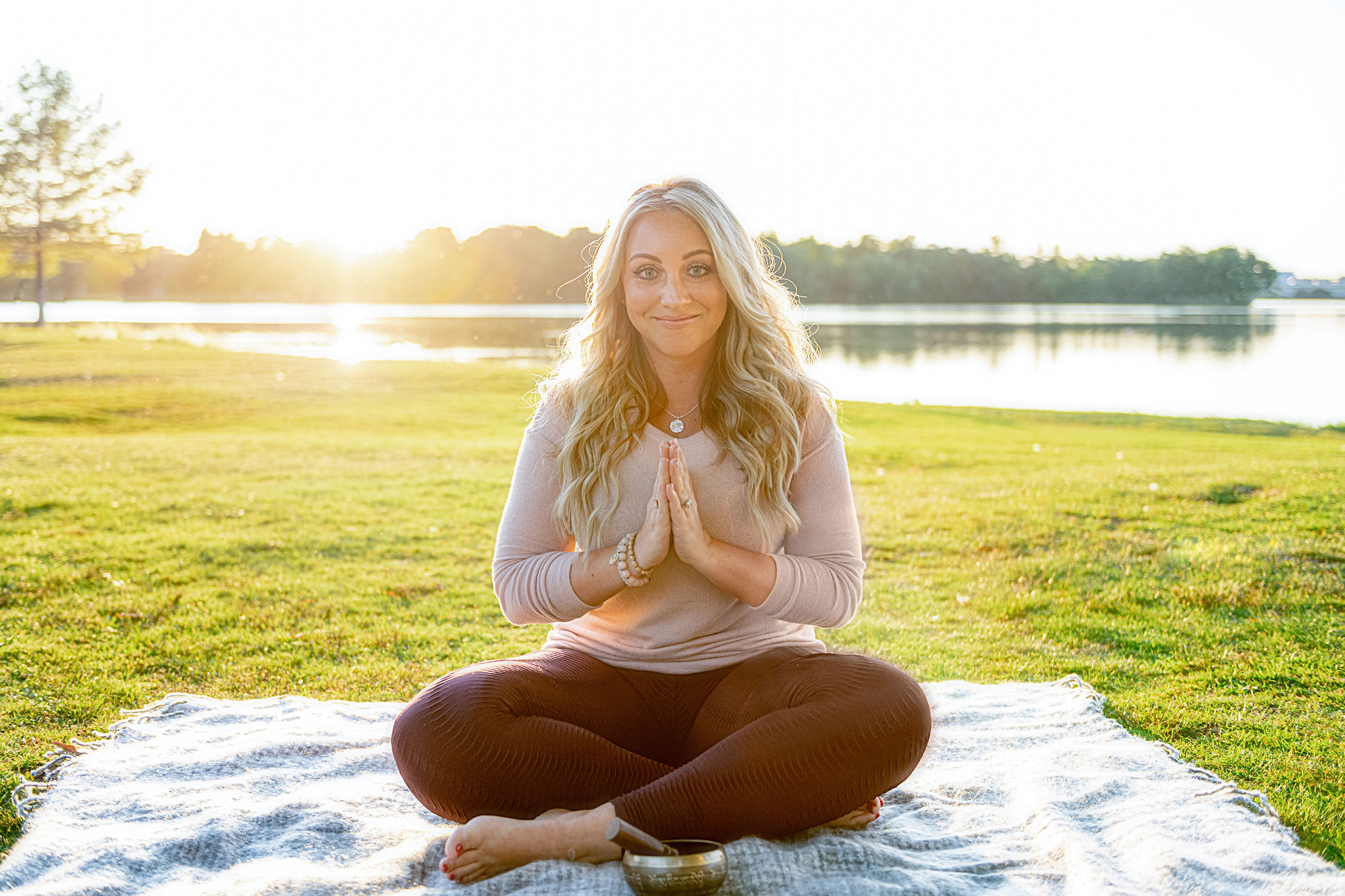 Kristen Reed, 34, Holistic Health Coach, Registered Nurse & Reiki Master
How would you describe yourself in three words?
Compassionate, empathetic, and heart-centered
What does a day in the life as Registered Nurse, Reiki Master & Health Coach look like?
Every day is different and special for me depending on my work schedule and my client sessions!
On days I am not working at the hospital, I see clients for Holistic Health coaching and/or Reiki therapy, host workshops, and work on my business, Nursing Your Way to Wellness! I write articles and blog posts for my audience and community outreach. I try to volunteer and give back as much as I can.
I make sure no matter how busy the day gets to do my meditation, breathwork, get outside for some fresh air, move my body in some way (yoga, hiking, walk in the woods, gym, dancing, etc.) and write in my gratitude journal! These are my non-negotiables!
What can you suggest for our readers to do who want to help during these challenging times throughout the Pandemic?
For those who want to help, I think basic things are appreciated more than ever in this time, such as prayers, kindness, checking in, a warm homemade meal, a handwritten card, etc. You can join forces with amazing groups such as Feeding the Frontline and other local chefs who are volunteering to provide meals to hospitals or gather your community to help to sew masks and caps for us healthcare providers. You can also donate to your local food banks or purchase a Self Care Kit for a Healthcare provider (and then I will donate one to another Nurse), or kindly donate any supplies including surgical masks, N95 masks, disinfecting wipes, hand sanitizer, face shields, gloves, etc.
I am honored to work with some of the best Nurses, Doctors, and hospital staff in the world, but we can't do it alone. Please stay home, wash your hands often, and follow medical advice.
Virtually, you can hold your loved ones close, let this be a time of reflection, and make the best of the situation by slowing down, realizing what really matters and the few things we need in life – like our health – and then give in whatever way you can. Thank you for wanting to help and coming together as a community; we see you and we thank you! We will get through this together.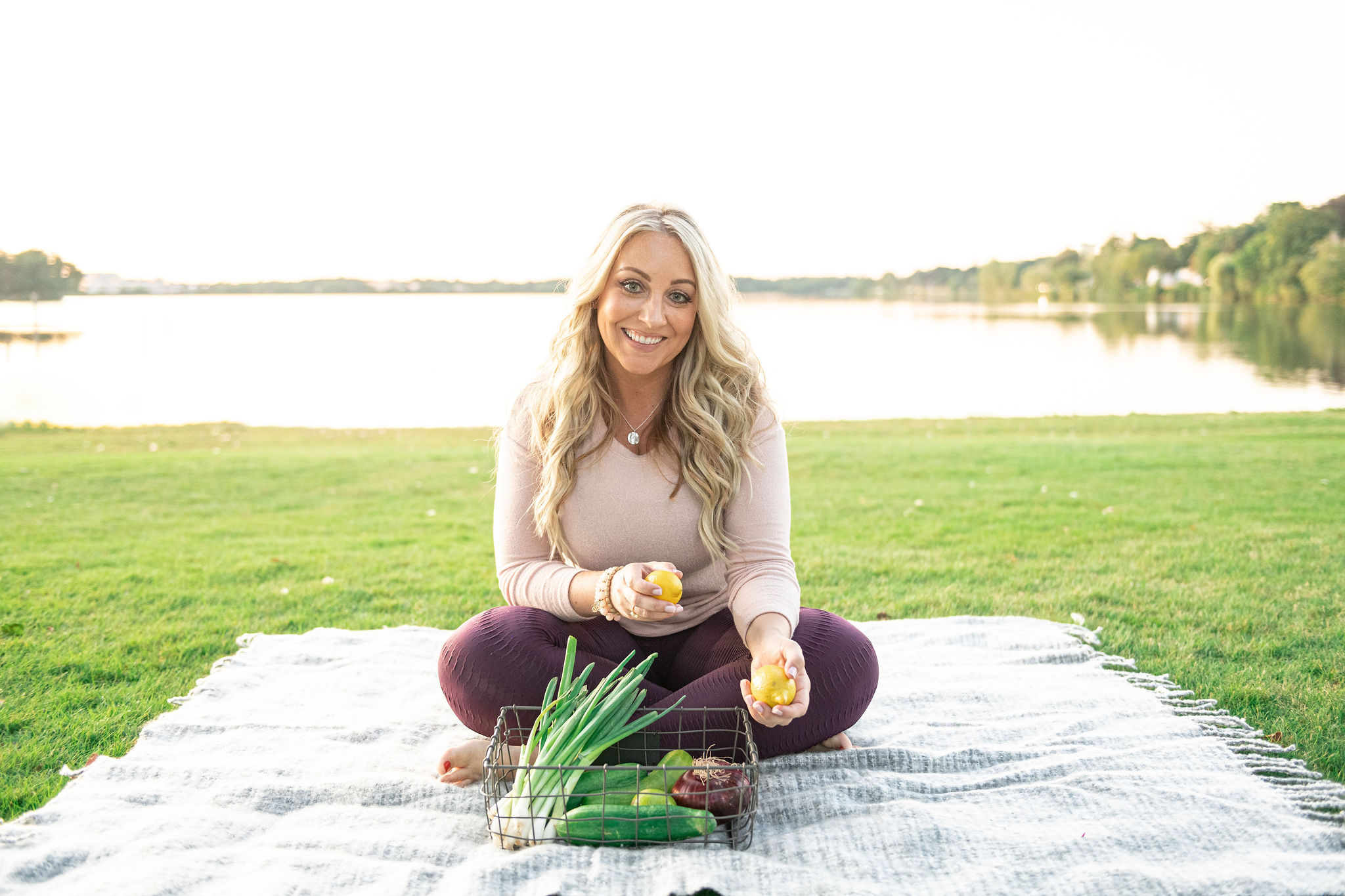 Tell me about the Self Care Kits you put together!
My handmade Self Care Kits offer some much-needed beautiful relaxation and self-care with organic teas, a soothing nontoxic candle made with 100% essential oils, natural bath products, gratitude journal, calming essential oil and Lava rock and gemstone essential oil bracelet, Self Care Cards, dried lavender sachet and more (with an emphasis on supporting local women-owned brands)! I include a hand-written card, and personalize the kits as able.
These make thoughtful gifts for a loved one who could use some extra self-care and a little bit of happiness, especially in this time, such as a Mother, Nurse, healthcare provider, teacher, birthday, get well, retirement, congratulations, a special occasion, or just because (or yourself too!).
Currently, I'm offering a "GET one GIVE one" campaign to give back, and for every Self Care Kit you purchase for yourself or a loved one, I donate one to a Nurse on the front lines. It's a win-win! They can be purchased on my website here.
What have you been doing to take care of yourself & practice self-care during this time?
During this time, my self-care hasn't changed much; I just prioritize it even more. I meditate, do breathwork (I love box breathing and 4-7-8 breathing), I get outside for some fresh air, move my body in some way (yoga, hiking, walk in the woods, dancing, etc.) write in my gratitude journal and use my Self Care Cards to help keep me mindful, grateful, and in touch with my thoughts and reflections.
When I focus on my gratitude it reframes the way I think and feel, which is so powerful and something that is really important to me. The power of thought is life changing!
I listen to my body and give myself grace, especially during this time. I highly prioritize sleep and my bedtime routine. Also, I make sure to balance connecting with loved ones with having my own sacred alone time. I try to help others as much as possible as it not only makes me feel good but also brings me out of myself and into our great big world!
How do you bring your background in Reiki and holistic wellness into your day-to-day life as a nurse?
Working in the Neuroscience ICU step-down unit at Brigham & Women's Hospital in Boston, I bring holistic care to my bedside nursing practice. As a Certified Reiki Master, I provide Reiki to my patients and colleagues to help decrease pain and anxiety and promote healing.
Putting my passion for holistic health in action, I co-head a "Reiki Resiliency" research project, studying the effect of Reiki therapy on nurses' stress levels, feelings of overwhelm and job satisfaction as well as the effect on patients' stress and pain levels. I also created and lead monthly "Wellness Days" for nurses and hospital staff, which includes a variety of holistic therapies such as Reiki, music therapy, guided meditation, yoga, aromatherapy, and more.
I try to see my patients as whole beings, who are so much more than their isolated disease or set of symptoms. I respect and honor all aspects of their health-mind, body, and soul, and recognize that my patients can heal quicker and more comprehensively when their whole self is acknowledged collectively.
What's your go-to healthy meal/snacks to bring to work or enjoy after a long shift?
This is a good one! Right now I am loving Sumo oranges and mango chunks sprinkled with Tajin as a snack (my mouth is already watering!). I love to do a handful of macadamia nuts or almonds with string cheese, or veggies dipped in guacamole.
For healthy lunches for work or dinners, some of my easy go-to's include burrito bowls on a bed of greens, buffalo chicken cauliflower rice casserole, eggroll in a bowl, a hearty salad with lots of healthy fats like nuts, seeds and roasted veggies in it, and grilled meals of chicken or shrimp with grilled peppers, onions, avocado, and even grilled romaine lettuce!
What does wellness look like for you? Do you have any daily wellness routines?
For me, wellness begins in my mind, heart, and soul. I am passionate about focusing on mindfulness and resiliency through the power of thought. I meditate, do breathwork (I love box breathing and 4-7-8 breathing), go outside for some fresh air and sunshine (Vitamin D is so important right now), move my body in some way (yoga, hiking, walk in the woods, dancing, etc.), write in my gratitude journal and use my Self Care Cards. My cards really help keep me mindful, grateful, in touch with my thoughts and feelings and gently nudge me to work through any negative or limiting beliefs I may be having and then release them. This does wonders for myself and my clients alike!
Focusing on my gratitude reframes the way I think and feel, which is so powerful and something that is really important to me. I listen to my body and try to flow with what's feeling good that day. I enjoy eating nutritious foods, but also allowing for treats, and drink plenty of water with lemon and green tea, plus my infamous apple cider vinegar shots with raw garlic and ginger (and turmeric if I have it)!
My wellness routine also consists of highly prioritizing sleep along with my morning and bedtime rituals. Also, I make sure to balance connecting with loved ones with holding space for my own sacred alone time so that I have the opportunity to continue to grow into the best version of myself!
Thank you for being a part of our community! Want to be featured on our blog? Send an email to msadlowski@vibranthealth.com