This recipe by Monique Sourinho combines two of our favorite things, chocolate and berries. This chocolate tahini from Soom is our go to for an indulgent treat, that doesn't kill our diet. This pantry staple has so many applications (smoothies, sauces, desserts, even breakfast), we find ourselves reaching for it almost every day. We've combined it with Max Vibrance Chocolate for an extra chocolatey flavor, and we have to say, it's one of our favorite creations! Find the recipe below, and don't forget to check out Soom for all of your pantry staples:
Ingredients
1 scoop of Maximum Vibrance Chocolate
2 Tbsp Soom Chocolate Tahini
1/2 C. frozen blueberries
1/2 C. frozen blackberries
1 frozen banana
2 C. water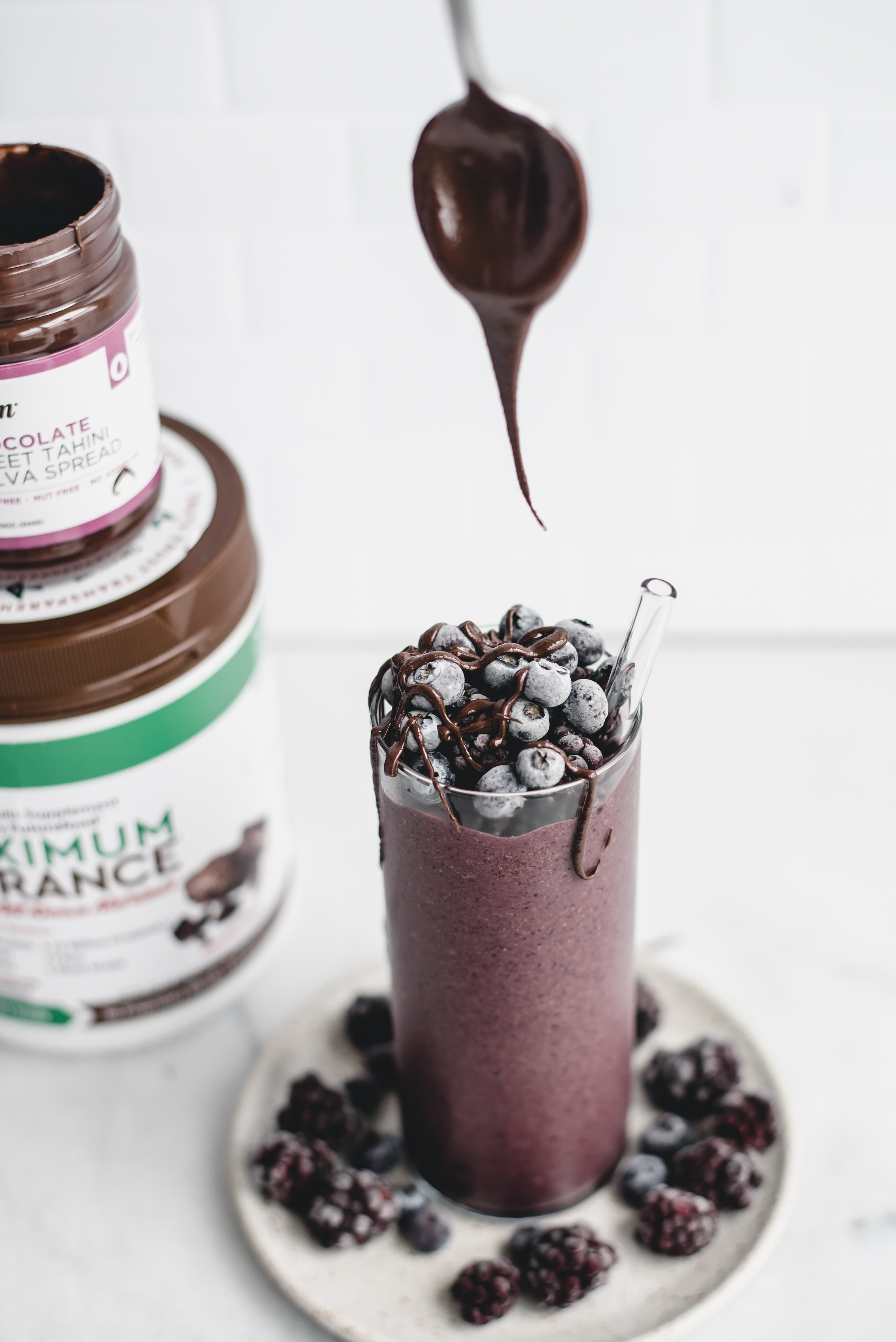 Directions
Combine all ingredients in your blender, blend to desired consistency, top with frozen blackberries, frozen blueberries and a spoonful of Soom Chocolate Tahini, and enjoy!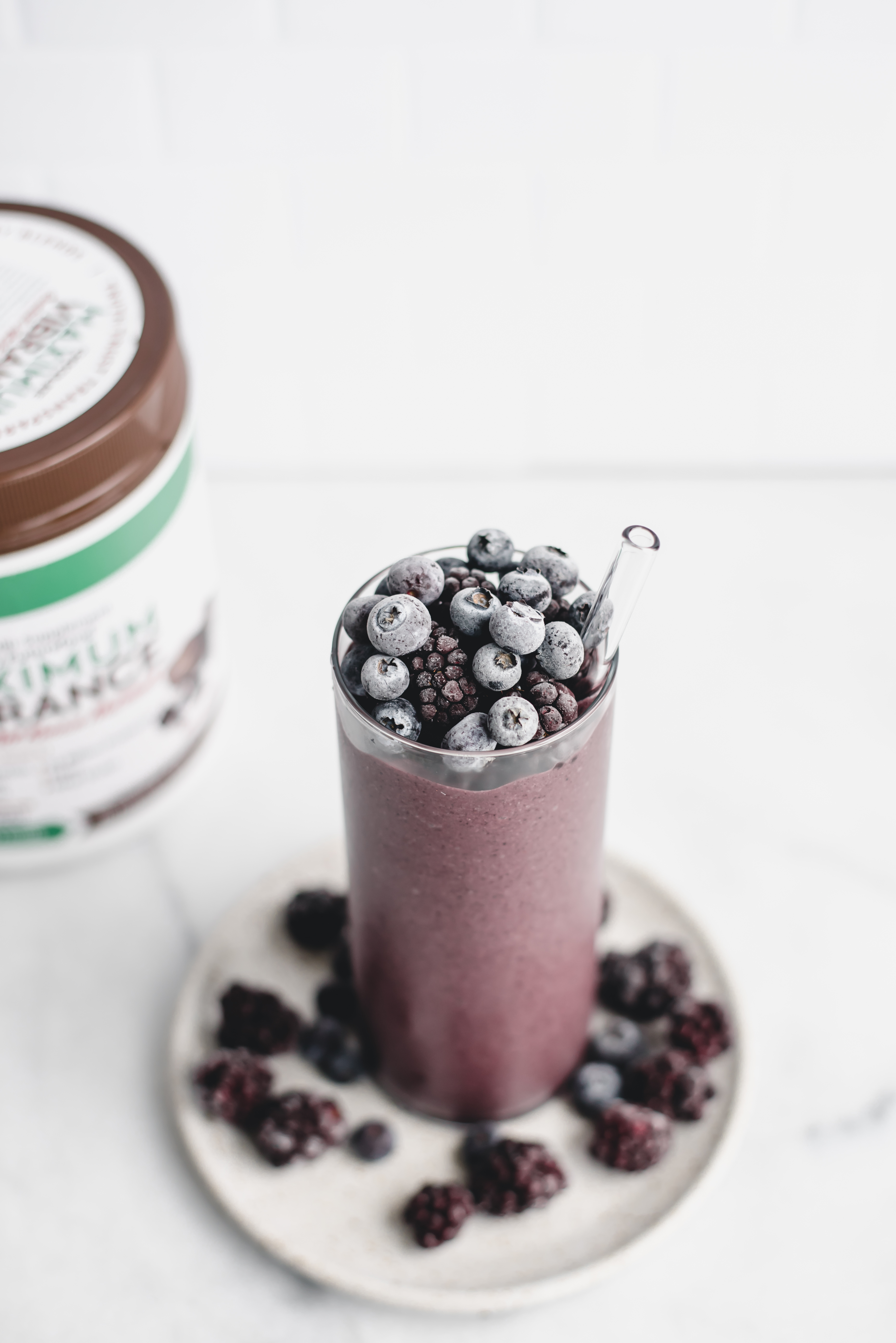 Have you already tried this recipe? Let us know what you think in the comments!