Here at Vibrant Health, we believe health is an inside job, unique to you. After all, you're one-of-a-kind and your needs are complex – that's why your supplements should be too.
To celebrate all of the beautiful complexities of our lives, each month we've been highlighting individuals in our community – taking a peek into the behind-the-scenes of their work life, wellness rituals, and all the wonderful things that make them who they are.
In honor of National Simplify Your Life week August 1st-7th, this month on the Vibrant Health blog, we got to chat with Professional Organizer, Corinne Morahan. As the founder of Grid + Glam, she's on a mission to help people get (and stay) organized while living a glam life. 
In this insightful interview, we got to chat with Corinne about her go-to decluttering tips, the beauty in starting small, and how having an organized home can impact your entire life — including your wellness. We hope you enjoy our series…and remember, keep being you!
How would you describe yourself in three words? 
Organized, Passionate, Fun
What does a typical day in the life as a Professional Organizer look like for you?
My alarm goes off at 6:00 a.m. and I get up, make my bed, and work out for 45 minutes. I get ready pretty quickly, but always do my hair and makeup, because that's how I feel my best. Then, I'm on mom duty until I get my kids off to school or camp.
Each workday looks different, depending on whether I'm in a client's home or working from my home office. I spend a lot of time working on my various coaching programs and I love it! I wrap up my workday in time to get my kids from the bus and shuffle them to and from activities. We try to have family dinners as often as we can. Depending on the day, I might get back on my computer to wrap up loose ends before calling it a night.
I like to wind down by hanging out with my husband, listening to an audiobook, taking a bath… or all three!
You're on a mission to help people get organized and live a "glam life." Tell us more about how an organized home can impact your entire life (including your wellness)! 
I define a "Glam Life" as having the space, time, and energy to build a life that feels satisfying, full of passion, and lights you up. I truly believe that an organized home is the foundation of a glam life. 
When we purge our home of all the things that weigh us down, we have the space to invite in healthier habits and routines, we decrease our cortisol levels, and we are surrounded by a peaceful environment. The positive impact on our wellness is incredible.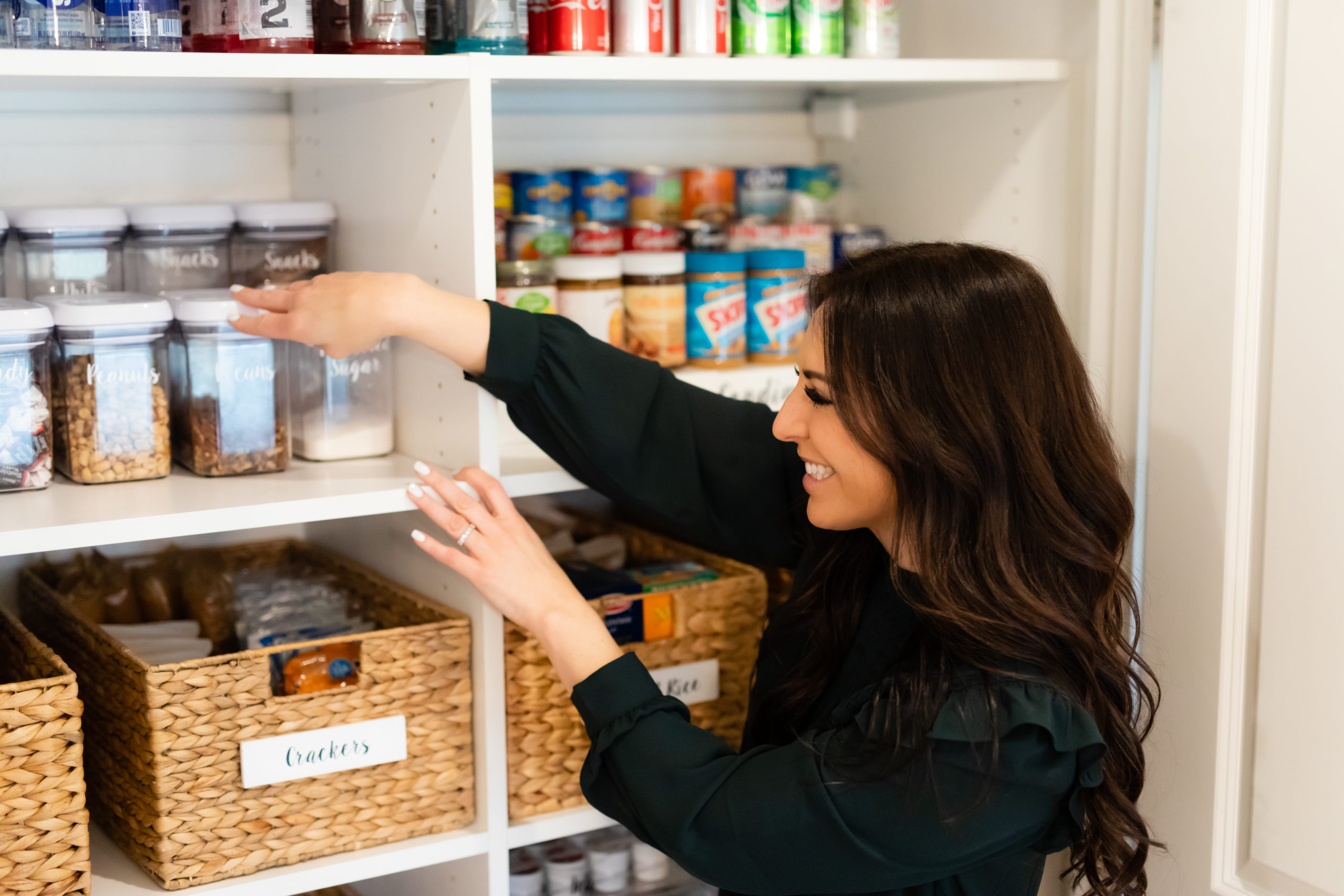 National Simplify Your Life Week is the first week of August — encouraging folks to declutter their mind and physical space. What's the first step you recommend when it comes to simplifying?  
The first step is realizing how much in your life weighs you down. It might be your physical belongings. It might be a toxic relationship. It might be negative thought patterns. Once we acknowledge the physical and mental clutter in our lives, we can start taking steps to declutter one step at a time. 
What's the biggest challenge or misconception you see your clients face when it comes to getting (and staying) organized? 
 A lot of my clients and members in my Home Organizing Membership think that because they have never been able to get or stay organized in the past, or because their kids and partner aren't organized, that they are a lost cause. It's not true! Anyone can transform. I've seen it thousands of times.
What's your #1 organizing tip for someone who's just getting started/may be overwhelmed by the process? 
 Start small! Pick one drawer or one cabinet and be ruthless in what you get rid of.
 What's one of your favorite healthy lunches or snacks to fuel your workday?
I stick to lower carb lunches to keep my energy up, but I love a sandwich. I'll put some sliced turkey, lettuce, cucumbers and mustard on UnBread for a healthy, satisfying and quick lunch! 
What does living a "healthy" lifestyle look and feel like for you? 
 It looks like waking up in the morning energized to start my day. It looks like a satisfying sex life and deep connection with my husband. It looks like putting my phone down to spend quality time with my kids. It looks like making healthy food choices and drinking tons of water to sustain myself. And it looks like saying "yes" to what feels fun and "no" to what feels draining.