Our smoothie team loves anything tropical in the summer. And year-round, too. We think our Vibrance flavors are tasty on their own, but this smoothie takes it to the next level.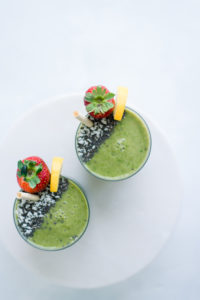 Ingredients
1 banana
1 scoop Vibrance Orange Pineapple
1/2 mango, fresh
1/2 cup pineapple, frozen
1/2 cup orange juice
1/4 cup Greek yogurt, plain
1 tbsp chia seed (if desired)
3 Ice cubes
Directions
Add all ingredients to a high-speed blender and blend until smooth. Sprinkle with chia seed and enjoy!